Donate
Make a difference in the lives of families. Donate Today!
100% of our donations go to helping us assemble pouches for families and establishing new hospital partnerships.
Donor Levels
$1000 "Platinum Pouncers"
$500 "Gold Go-Getters"
$250 "Silver Springers"
$100 "Bronze Boingers"
$50 "Hopping 'Roos"
sponsor a pouch
Donate your birthday to provide a Pouch to a family in need and you're donation will be remembered by the family. Interested? Reach out.
Take a look at these donated birthdays!
Volunteer
If you or your club/group is interested in helping Ellie, Emery, and Bodey assemble The Pouch, please contact us. We can bring everything to assemble The Pouch to your meeting, or you can join us at one of our "assembly parties."
Take a look at our most recent Assembly Party:
10 generous families. 6.5 hours. LOTS of determination & doughnuts. 700 LETTERS COMPLETED!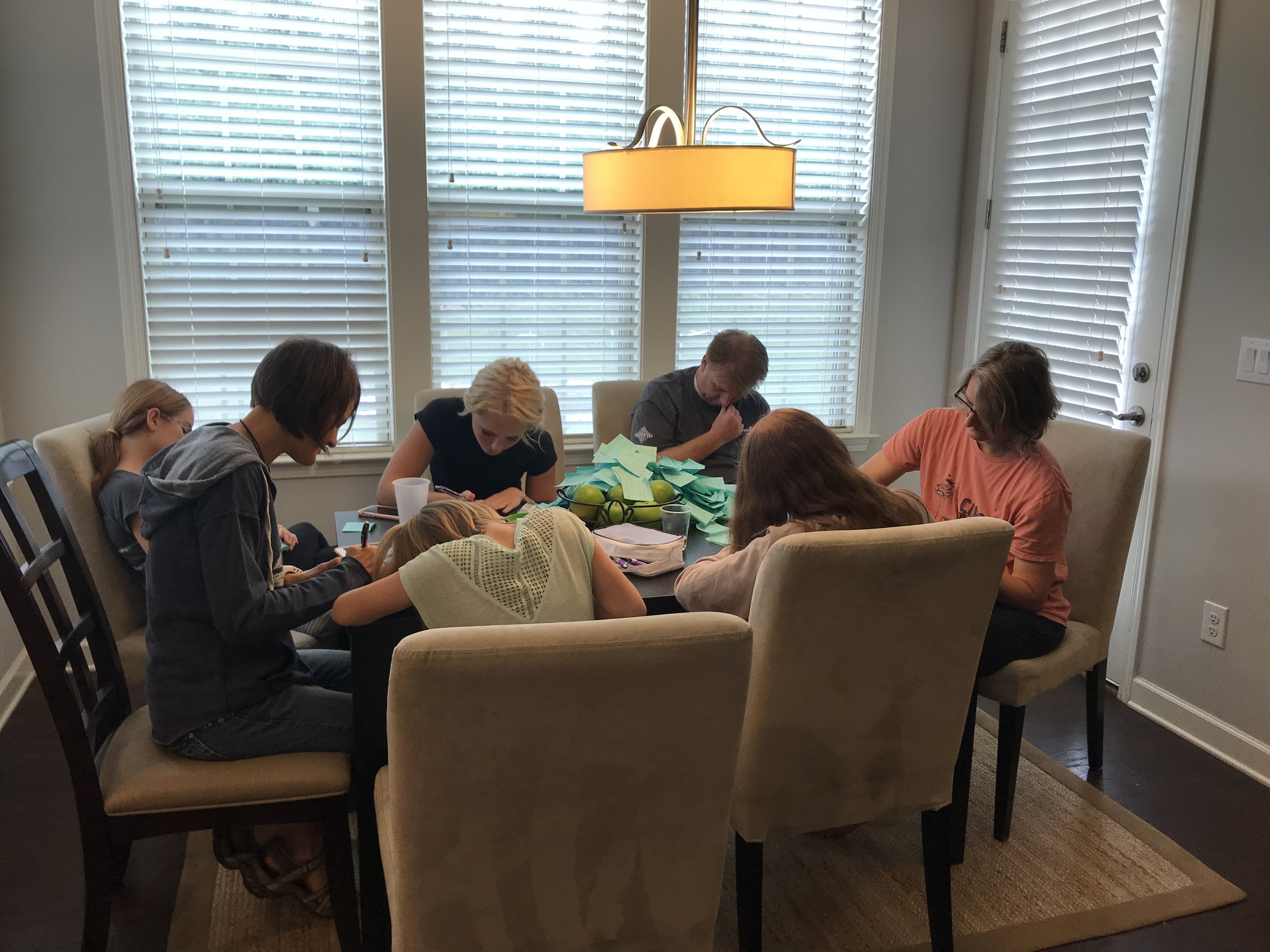 Donations to Kangaroo Kids are tax-deductible.
Kangaroo Kids Tax-ID Number: 82-1834601
If you have any questions about your donation, please email us at kangarookidsclt@gmail.com.
501-C3 status was granted February 26, 2018!